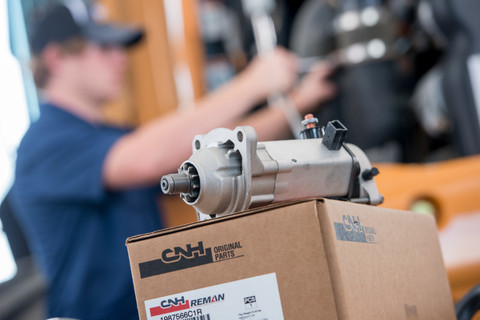 Maximize your investment in equipment with quality Case Reman parts. We examine, restore and test parts to our original performance specifications with a warranty that meets or exceeds standard new equipment warranties. All remanufactured parts come as ready-to-install components so our technicians can spend less time completing your service work and you can get back to the job faster.
The Case Construction remanufactured parts lineup includes engines, drivelines and transmissions, fuel injection components, hydraulics and electronics.
Case Construction also offers remanufactured parts that can boost your equipment's performance such as air conditioning compressors, starters and alternators, turbochargers, injection pumps, and more.
For more details Click Here to read about Reman remanufactured parts.